I also want to bolt on C5 calipers with 13" C5 rotors on front. these pics/spindles are mine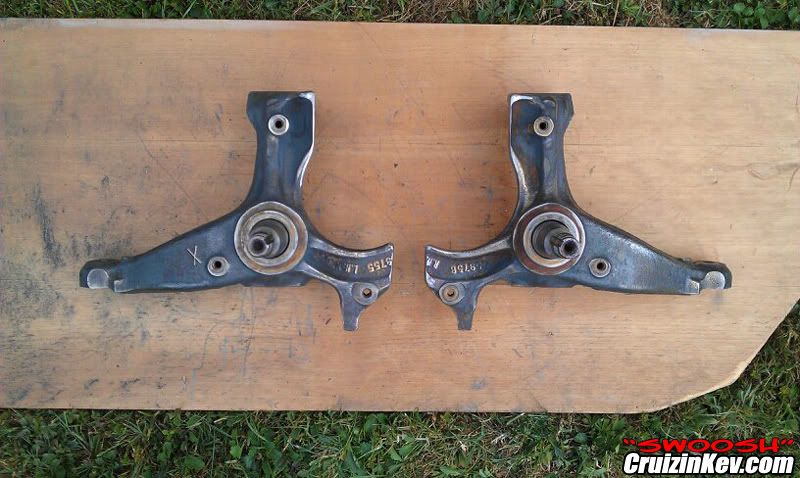 I also got C5 rear calipers laying and looking to get a rear conversion kit with functional e-brake.
I'm still searching for them C5 conversion brackets. Already sent a few PM/emails to Ed Miller (flynebye.com) but I got no answer.
Anybody know who else sells them brackets?